Have you thought about buying a home but need a little assistance with the down payment portion?
The good news is that you are not the only one, we have helped many families and individuals use down payment assistance programs! There are options that we can use to make your home ownership dreams come true! We have access to national, state, county, and city programs that are available and our lenders can help guide you on the best programs for you. We have some general information on some of the programs we use below but we have access to quite a few more programs and are happy to help when you are ready!
Most loans and programs will look at your income and debt to help determine how much they can pre-approve you for in order to purchase a home. The other main factor that they are looking at is your credit score. Generally speaking for some of the better programs we will need a credit score of 640*, however, we do have quite a few options for credit scores that are lower.
One of the more popular programs we use are the CalHFA programs. They offer a few different programs that make home ownership possible.
Another popular program from CalHFA is the MyHome program.
MyHome Features:
• Down payment or closing cost assistance.
• Deferred payment junior loan.
• Low-interest rate Additional Benefits: MyHome can be combined with:
• All CalHFA first mortgages including CalPLUS with ZIP
Are you a teacher or staff member serving in one of California's public schools? CalHFA would like to say "thank you" with the Extra Credit Teacher Program.
ECTP Features:
• Rewards teachers and staff who serve in California's public schools.
• Downpayment assistance
• $7,500 for non-high cost areas
• $15,000 for high cost areas
• Deferred payments. Addition Benefits ECTP can be combined with:
• CalPLUS — First mortgage loans with exclusive, zero interest down payment assistance.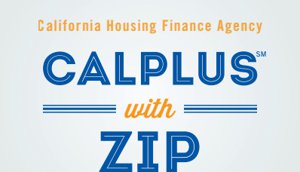 CalPlus includes:
• Reduce your out-of-pocket due at closing or
• Reduce your monthly payment by covering your mortgage insurance with a one-time payment. Dependable: Our fixed rates mean you'll know your payments for the life of the loan.
Are you a homebuyer looking for a fixed rate mortgage with down payment assistance combined into one perfect package? CalPLUS and ZIP are for you.
CalPLUS Features:
• A 97% LTV Conventional or 96.5% LTV FHA first mortgage loan.
• 30-year term, fixed interest Rate
• Also available to non-first time homebuyers. ZIP Down Payment Assistance:
• Zero interest junior loan.
The Golden State Finance Authority Platinum Down Payment Assistance.
Thousands of people each year dream of becoming homeowners. The GSFA Platinum homebuyer assistance program provides eligible borrowers with a grant, up to 5% of their total loan amount to use toward down payment and closing costs. Many times, assistance will help a homebuyer to purchase a home with little to no money out of pocket and maybe much sooner than was thought possible. The program is very flexible. Eligible mortgage loans include FHA, VA, USDA, and Conventional mortgages. The income limits are higher than one might expect (low to moderate income.)
Get a grant with the purchase or refinance of your primary home.
• Grant can be used towards down payment and/or closing costs.
• Grant is truly a gift and never has to be repaid.
• The program is NOT limited to first time homebuyers.
• Grant is available on purchase or refinance of a primary residence.
• Variety of mortgage types available.
• Grant up to 5% of the loan amount.
Another program is the Energy Efficient Mortgage Program
Appraisal Compliance Covered with Simple Documentation*:
*Documentation during escrow, repairs are made after close to escrow
• Central Heat and Air: Vandalized - Old and antiquated
• Windows: Broken, ugly, single pane
• Solar: On any home, regardless of age.
• Roof: Cool roof - Replace with reflective materials
• Pool Pump: Saves mega electricity
• Exterior Doors: Missing, broken, not to code
• Other: Hot water heater, attic insulation
No additional liens layered FHA first loan. Automatically qualify buyers with no added cash. On average, homeowners spend about $2,500 a year on home energy costs. That adds up to more than $70,000 over the life of a 30-year mortgage in many cases, more than tax and insurance.
Here is also a list of some local cities that are also offering first time home buyer and down payment assistance programs: